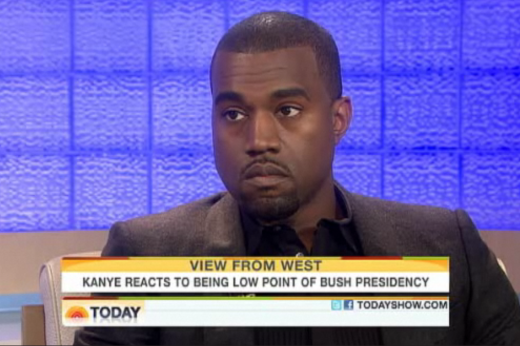 Kanye West sat down recently with Today Show host Matt Lauer and apparently the interview took a turn for the worse when the network forced 'Ye to watch a clip of Bush speaking about his racist remarks.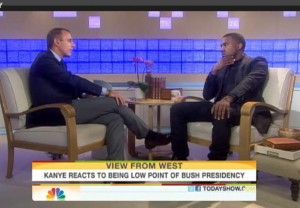 Kanye took to his twitter account to express his outrage, stating:
"Man I'm heading to Abu Dhabi finna go to Ferrari Land YESSSS!!! But before I take off let me tell you how they did me at the Today show… I went up there to express how I was empathetic to Bush because I labeled him a racist and years later I got labeled as a racist…. While I was trying to give the interview they started playing the "MTV" under me with audio!!!!!!!

I don't mess with Matt Lauer or the Today Show … and that's a very nice way for me to put it! HE TRIED TO FORCE MY ANSWERS. IT WAS VERY BRUTAL AND I CAME THERE WITH ONLY POSITIVE INTENT.

I feel very alone very used very tortured very forced very misunderstood very hollow very very misused. I don't trust anyone but myself! Everyone has an agenda. I don't do press anymore. I can't be everything to everybody anymore. I can't be everybody's hero and villain savior and sinner Christian and anti Christ!
That must have been one helluva interview!
In case you were wondering why Kanye's so pissed, check out his full Today Show interview with Matt Lauer below: Continue Reading…