NEWFLASH!!! There's finally some "music" coming out of Love & Hip Hop Atlanta!
Yup… you read right. Karlie Redd, one of the mainstays of the popular docu-series has hit the studio and has concocted a brand new single called "Ferrari Karlie".
[FLASHBACK: Everything You Ever Wanted To Know About Karlie Redd (Age, Daughter, Baby Daddy & More)… ]
The aging reality star is still rappin, but she's come a long way from 'Gucci, Louie, Prada'.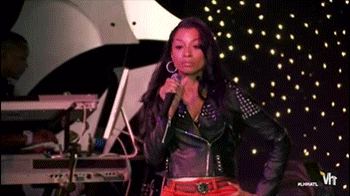 Check out the video for Karlie's new single below…
Continue Reading…