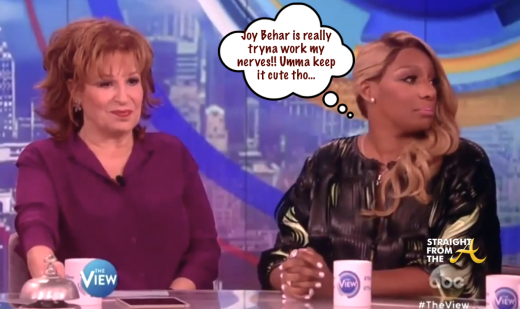 Nene Leakes
of
The Real Housewives of Atlanta
made an appearance on ABC's 'The View' this morning (November 17, 2015).
During her interview, Leakes spoke about her decision to leave RHOA, if she'll return to RHOA, her upcoming stint on Broadway in Chicago, her new Georgia Mansion and more.
While many were expecting Nene & Raven Symone to bump heads, it seems another one of the ladies had plans of her own to agitate Mrs. Leakes!
In case you missed it, watch full video of Nene Leake's 'The View' interview below…
Continue Reading…