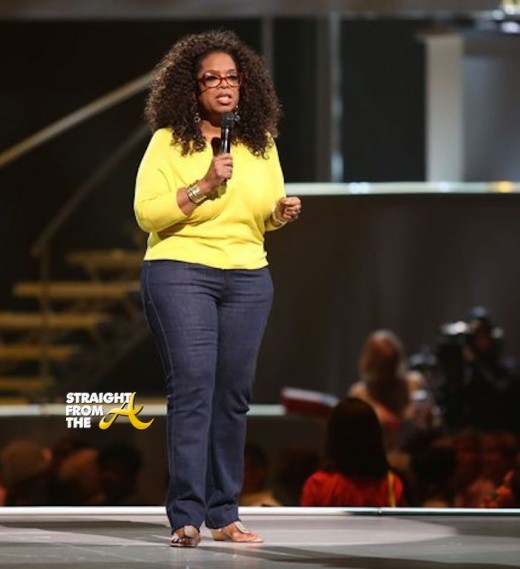 Oprah Winfrey opened her eight-city 'Live Your Life tour with a stop in Atlanta last weekend.
Mother O's "Oprah's The Life You Want Weekend" featured notable guests such as Iyanla Vanzant, Deepak Chopra, Elisabeth Gilbert and Pastor Rob Bell.
[FLASHBACK: My Oprah Experience & The Message I Got From It... (PHOTOS + VIDEO)]
I hate that I wasn't able to attend this weekend's Oprah events but I did hear from several of my friends that one of my tweets was featured Oprah's tweetboard, which was viewed by thousands at Philips Arena…
Well I can't have @Oprah's life but I'm doing the best I can with what I got. #LifeYouWantATL #straightfromthea #atlien #atlanta #qotd #fb

— Michelle Brown  (@ATLien) September 6, 2014
[Sidebar: I was actually throwing shade cause I was mad as heck that I wasn't there but that's not important...
]
Photos + video from Oprah's 'Life You Want' Weekend in Atlanta below: Continue Reading…