I haven't had a chance to dive in to the 3rd episode of the 5th season of The Real Housewives of Atlanta but apparently Porsha Stewart was finally introduced.
[FLASHBACK: SFTA EXCLUSIVE! Meet New RHOA Porsha Williams-Stewart! (PHOTOS + WEDDING VIDEO)]
It's refreshing to finally have a "real" Atlanta housewife on the show (click HERE to learn about Porsha's grandfather's legacy), but judging from the tweets last night, fans are not really feeling her.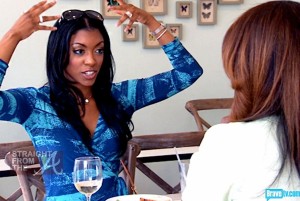 Again… I haven't had a chance to watch, but here are 5 things I learned from my twitter interactions during the show.
1. Many feel that Stewart is a bit "clueless" and not very smart.
2. Kenya's skin is still bad… but now people are going in on her feet!
3. Nene and Gregg are still fake reconciling… Continue Reading…