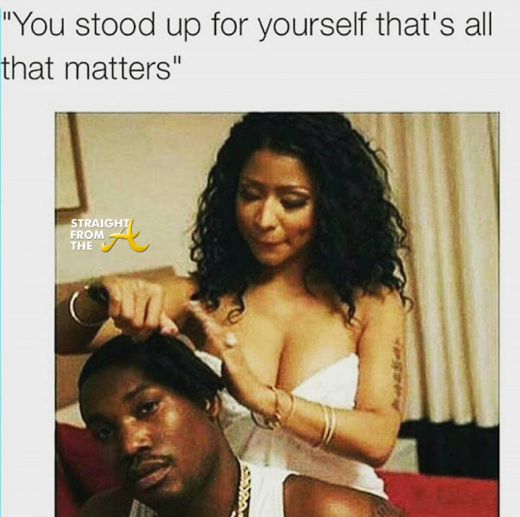 If you're tuning in late to the
Meek Mill
vs.
Drake
rap beef, it may already be too late but let me catch you up a bit.
A little over a week ago, rapper Meek Mill instigated a bit of online beef by calling out Drake via Twitter, implying that Drake hires a ghostwriter to pen his rhymes: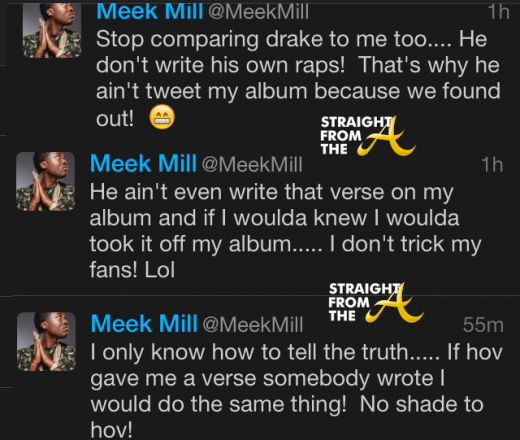 While Drake could have struck back online, he chose to go old school and put his writing skills to the test with not one but TWO Meek Mill diss tracks: "Charged Up" and "Back to Back Freestyle."
[FLASHBACK: Meek Mill's Atlanta Album Release Party… (PHOTOS)]
Most following the new millennium rap beef expected a quick response from Meek Mill, whose latest album is topping the charts, but it took over 5 days for him the clap back with a track of his own, 'Wanna Know,' that didn't even come close to touching either of Drake's tracks.
Now that Meek has responded, many have suggested that the battle is over.  Especially since Meek Mill's new diss track, created a firestorm of memes suggesting that he call it quits.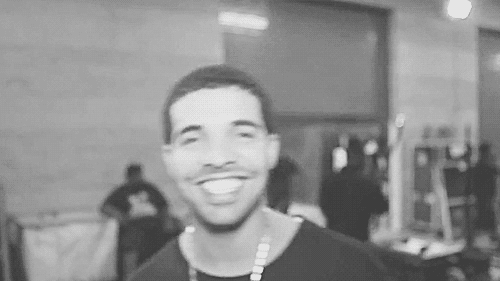 Details + audio below… Continue Reading…