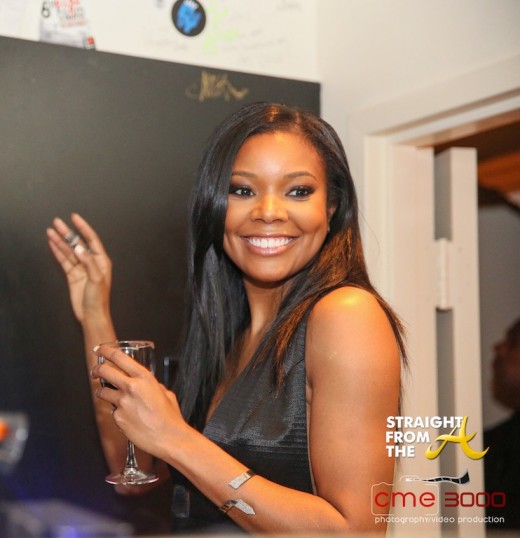 Gabrielle Union played host to an intimate gathering of friends and supporters in Atlanta last night (December 12, 2013).
Guests were treated to a a sneak peek of the return of BET's 'Being Mary Jane,' the controversial drama about a single woman who decides stealing sperm is her last chance at having a family (Kenya Moore are you listening?)
[FLASHBACK: 'Being Mary Jane' Pilot Episode Boost BET's Ratings (WATCH FULL VIDEO)]
The pilot episode of the show, which is filmed in Atlanta, aired last July and was so well received that the network decided to pick up the full series.
[READ: Gabrielle Union Returns for 'Being Mary Jane' + Sneak Peek Teasers (VIDEO)]
Check out more photos of Union from last night below… Continue Reading…