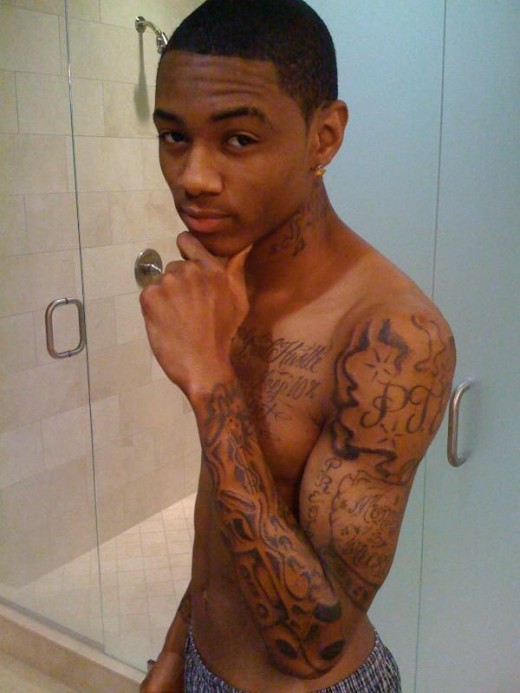 Soulja Boy has been making serious waves online and off this year.
Soulja (aka DeAndre Cortez Way) faced serious criticism a few months ago after announcing he was attempting to fill 2Pac Shakur's shoes in "Juice 2011″… then he even threatened an Atlanta blogger in a song. (where dey do that at?)
This past weekend, Souja Boy put a proverbial foot in his mouth (again) after posting a rant on Facebook aimed at "white boys." "faggots" and a combination of both… *sigh*
What's worse? Thousands of his Facebook friends "liked" his tirade!

Details PLUS full transcript of Soulja Boy's homophobic racist rant below (Warning: STRONG LANGUAGE): Continue Reading…