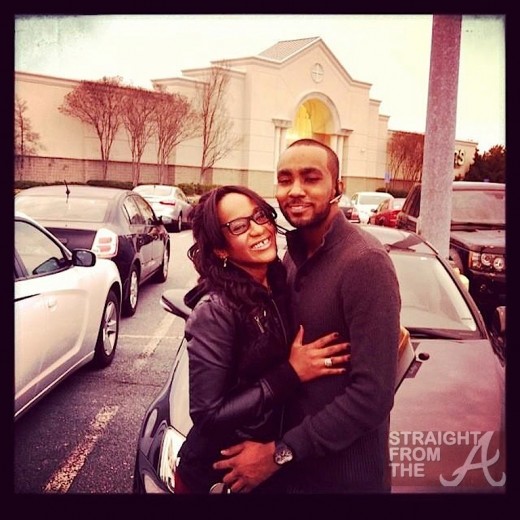 Rumors of their demise have been greatly exaggerated.
Bump whatcha heard. Bobbi Kristina Brown, the 19 year old daughter of deceased singer Whitney Houston, and her brother/boo Nick Gordon are still very much together.
Last November, Bobbi Kristina was involved in a minor car accident after reportedly breaking up with Gordon. She was fortunately unharmed, but Gordon was arrested after he was spotted speeding recklessly through a shopping plaza a few blocks away from her accident
[READ: Mugshot Mania: Nick Gordon "Happily" Arrested In Atlanta… ]
Nick smiled gleefully in his mugshot photo, but his defense was that he was merely speeding to BK's side after hearing of the accident to make sure she was ok after their heated argument.
The pair are still engaged and they reportedly are settling into the mundane lifestyle of a soon-to-be married couple.
A source close to the family reveals that Bobbi K and Nick's love may actually be the kind that lasts, considering he was there for her in her greatest times of need.
Details + more photos of the happy couple below… Continue Reading…