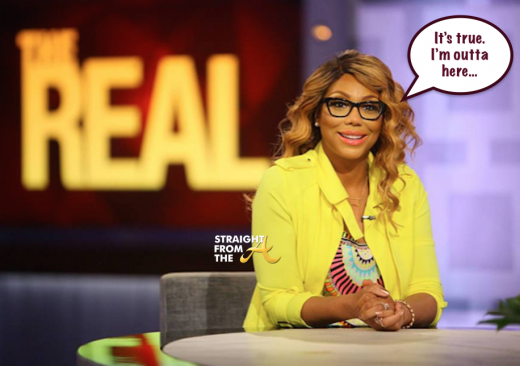 It's been confirmed that Tamar Braxton has officially parted ways with 'The Real'  but things are a bit sketchy about the reason for her departure.
News spread like wildfire on the blawgs Saturday evening (May 21) that Tamar had gotten the boot from the popular daytime talk show.
[READ: Talk Show Shake Up! Tamar Braxton Reportedly FIRED From 'The Real'…]
Rumors of Braxton leaving the show have all been confirmed after both 'The Real' and Braxton released a joint statement regarding the matter.
Details below… Continue Reading…