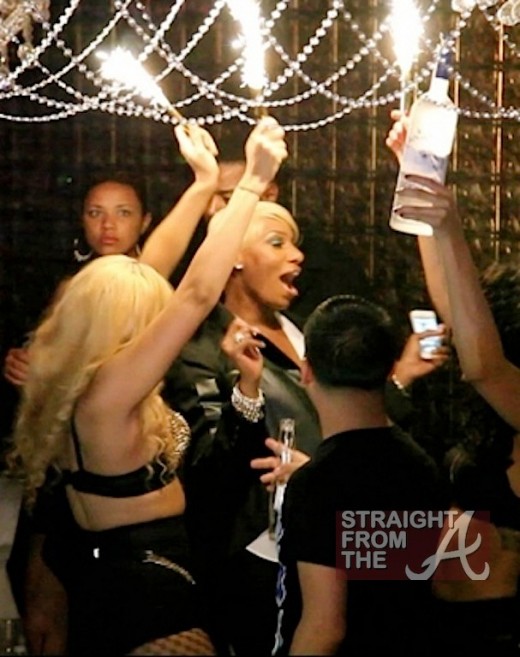 NeNe Leakes of The Real Housewives of Atlanta returned to her stripper roots last weekend (January 19, 2013).
The newly re-engaged bi-coastal actress and her new fiancé/fake ex-husband Gregg Leakes were spotted making it rain at The Cake Factory in West Hollywood.
[WATCH: Nene & Gregg Discuss Engagement on The Wendy Show (VIDEO)]
It's no secret that Gregg and Nene actually met when she was a stripper years ago, but do not be alarmed my good people… Nene did not bare her Donkey booty for dough!
[FLASHBACK: Nene Leakes aka "SILK" Revisits Her Stripper Past (PHOTOS)]
Leakes was earning a check to host the new strip club's grand opening and she partied the night away with invited guests.
No strippin', just tippin'! 😛
Photos below… Continue Reading…