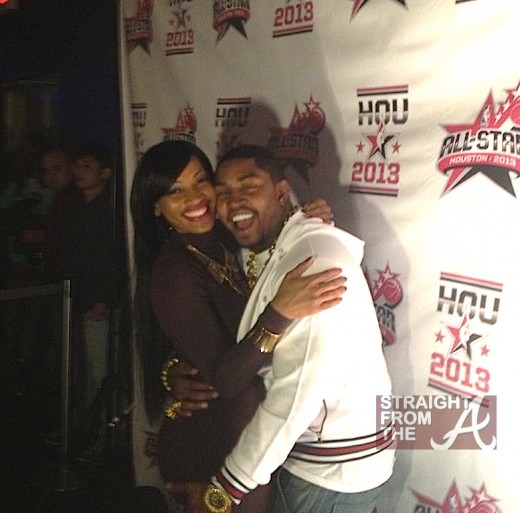 Lil Scrappy
and his baby mama/fiance
Erica Dixon
were all smiles in this photo Dixon posted on her instagram during All-Star Weekend in Houston last weekend, but word on the curb is that the two have parted ways.
Sources close to the couple confirmed that Scrappy had finally moved in with his intended and was living a life of per-matrimonal bliss, however things went sour when Erica found out that Scrappy was still running after Shay.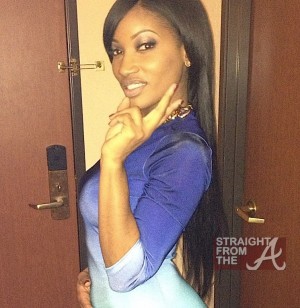 I heard that Scrappy packed up and left after Erica stood her ground about his cheating ways. For the record, Dixon was dayum near broke prior to taking the LHHA gig and apparently now that she's making her own dough, she's finally realizing she doesn't have to deal with Scrappy's disrespect.
While the two may not be under the same roof any longer, it's apparent that they both realize the importance of  maintaining appearances for the sake of their paycheck.
We'll most likely see it all play out on the 2nd season of Love & Hip Hop Atlanta.  In the meantime, Erica is stacking even more chips through appearance fees and even recently hit the cat walk during New York Fashion Week.
Photos of Erica's 'model swag' below… Continue Reading…