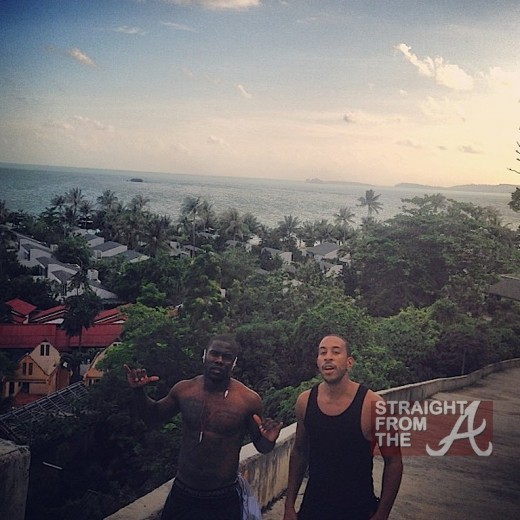 Comedian Kevin Hart and entrepreneur/rapper Christoper "Ludacris" Bridges have formed a solid friendship over the years and the two recently brought in the new year by taking their lady loves for a much needed luxury vacation in Singapore.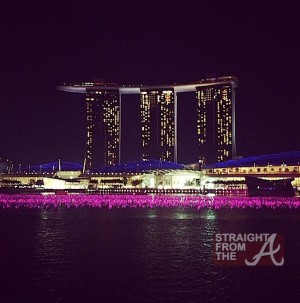 Kevin & his boo Neeki, as well as Luda & his rumored fiance' Eudoxie, all shared photos of the picture perfect vacation online.
The couples even hit up the Marina Bay hotel, which has reportedly become quite a tourist attraction since us blawgs got a hold of it…
[READ: Where I Wanna Be! A Pictorial Vacation... (PHOTOS)]
But I digress.
But did you know that while in Thailand, Kevin Hart saved Ludacris' life?!?
And wait… he even charged him $10,000 for doing it?
Hart told Ellen all about it during a recent interview, and he also spilled the beans about an unfortunate situation with his feet. Continue Reading…