Today is a big day for love and lovers and Wendy Williams is apparently not in the mood for it.
The popular talk show host is the buzz of the net after she canceled her Valentine's Day show by calling in sick with the flu.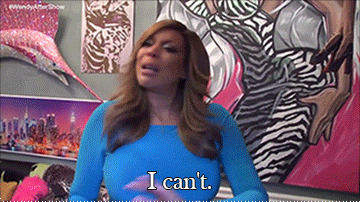 Details below…
For the record, Wendy?s official reason for canceling her Valentine's Day show is that she?s ill with the flu.
?In this flu season, Wendy is experiencing some flu-like symptoms. Wendy will air a repeat tomorrow,?February 14,? a spokesperson for the show told Us Weekly in a statement on Tuesday, February 13.
While it's true that the flu is taking down a lot of healthy Americans this season, many seem to doubt Wendy's ailment and have speculated that the talk show host is avoiding the cameras amidst rumors that her husband is living a double life.
[READ: Hot Topics: Wendy Williams' Husband Is Still With His Side Chick… ]
As previously reported, the 53-year-old TV personality fainted during her live Halloween show on October 31 which was just days before news leaked that her husband's name was on his mistresses mailbox.
Williams has yet to address all the chatter, but declared on air that she was ?standing by her guy? after firing several staff members she believed was the cause of the leak.
Hopefully, the popular talk show host will be showered with love today as she recovers.
What are your thoughts about Wendy canceling her Valentine's Day show?