Another day, another random rant from R&B singer Tyrese Gibson. *sigh*
He just can't seem to keep his mouth shut these days and his latest rant could land him in a bit of hot water!
The actor/singer recently appeared on The Ricky Smiley Morning Show where he talked about his ongoing custody battle with ex-wife, Norma Gibson.
During the interview, Tyrese reveals that he participated in a sham marriage to keep his first wife in the country.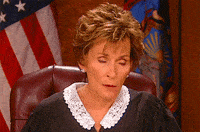 Video below…
In the angry rant above aimed at his ex-wife, Tyrese issues a 'true confession' about his decision to jump the broom, stating:
I married you to keep you in the country. I never married you because I was happily married. You're from London. I married you because we had a baby on the way and I had to do whatever I had to do so that I'm not traveling all the way to London to just to spend quality time with my baby…You know that I married her to keep her in the country.

I'm giving ya'll the raw scoop.
Oftentimes it's best to keep some things to yourself.
After receiving a bit of backlash online about his comments, Tyrese hit the net once again to explain himself in two videos posted online after the interview.
Shit that only REAL MEN and FATHERS who have been lied on constantly can relate to….. Hello my name is #PettyWop #PettyPendergrass #PettyLabelle #ChattyPatty or a whole lot of other things you savage online folks come up with – Let me define me for a second…… I am a MAN and a FATHER who has had to live with 10 years of false claims and have my career and opportunities tied into my image and Brand to literally go away because of my ex – so just maybe this ?clearing? the air and clearing my name is therapeutic for me cause if you don?t get it all OUT you end up angry cause you?re carrying it – She can?t just wake up on a Thursday randomly cause me of some crazy shit take my baby from me for 87 days then go back to living a regular life…… Gtfoh – I?m from the blocks in Watts and one thing I?ve learned is NOT to sit on your hands and be passive aggressive and Ok with 10 years of private and public abuse…….. #TyreseGotTimeToday to keep my foot on your neck the way you?ve done me for 10 years with your lies and bullshit-

#Exonerated not even ONE of your lies in 10 years was heard or believed in the courts – I heard the #Transcripts Of your whole #TESTIMONY just leaked online- Something in me wants to celebrate that TW world will finally HEAR your bullshit lies.. – the question is what else is she up to what?s the NEW lie and accusation that?s coming – This is my cry for Help cause I?m still at Home deeply effected by my baby being taken from me for 87 whole days for NO REASON AT ALL…….. you need to legally change your name back to Mitchell cause you?re the furthest thing from a GIBSON…. You hate me but yet you still wanna use my last name?? FOH!!!!
What are your thoughts about Tyrese's latest rant (s)?