Those of you who thought
Ciara
had gave up her microphone for sideline duties as a football wife, think again!
The hot mom shared the photo above via social media after rocking the stage in front of Cinderella?s magical castle for Disney's holiday special.
CiCi hit the stage with a rousing hip hip rendition of a few holiday favorites and she showed fans that she still has what it takes to rock a crowd.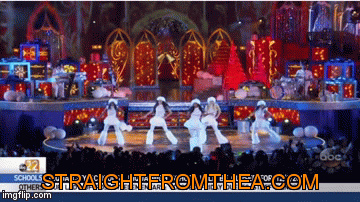 Check out video of the performance below…
Ciara totally rocked the stage as she performed on ?The Wonderful World of Disney: Holiday Special,? which aired this past weekend.
How would you rate CiCi's Christmas performance?
Thumbs up? or Try Again?