Nene Leakes of The Real Housewives of Atlanta does not PLAY when it comes to her hubby, Gregg Leaeks!
Last week, Mr. Leakes had a health scare and had to be taken to the emergency room at an Atlanta area hospital.
Apparently, since the cameras were rolling, one of the hospital staff thought it was ok to ask for a pic and needless to say, it was NOT a good idea!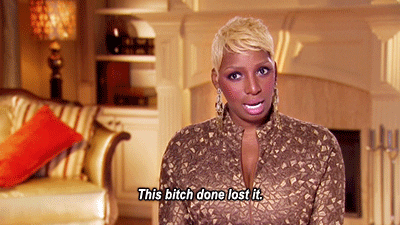 Details below…
Nene posted the image above to tell all her friends, family and fans that her husband had been released from the hospital after a serious health scare.
The love fest in the comment section was beautiful until the hospital worker who spotted the couple decided to add her 2 cents…
Perhaps it was a simple mistake, but many are now questioning the young ladies motives and have been shared thoughts about her lack of professionalism on the job.
In what appears to be an effort to clear her name, the 'hospital worker' hit the comments section to clap back to all her critics:
Despite her protests, the criticism prompted the 'hospital worker' to issue an apology to the Leakes about her poor decision:
Meanwhile, Gregg hit the comments section from his sick bed to share his thoughts on the matter, telling the 'hospital worker' that she should have kept her bad thoughts to herself if she couldn't stand the heat.? He also sent love to all the fans who wished him well:
Very well said Mr. Leakes and I pray that you're feeling better!
What are your thoughts about this situation?