Ciara poses above with her adorable son Future who refused to sit still for a selfie recently.
The single mother has been in the news a lot this week since her baby daddy, rapper Future Hendrix, has been using their failed relationship for promo material.
[READ: The Shade! Future on Ciara: God Did't Tell Him To Wait For Sex… (VIDEO)]
CiCi hit the tweets to respond to Future's statements, throwing a bit of shade of her own by referring to him as 'Dishonest' (a diss aimed at Future's last album, Honest).
Whatever the case, Ciara got her two cents in online and?that's all that matters… right?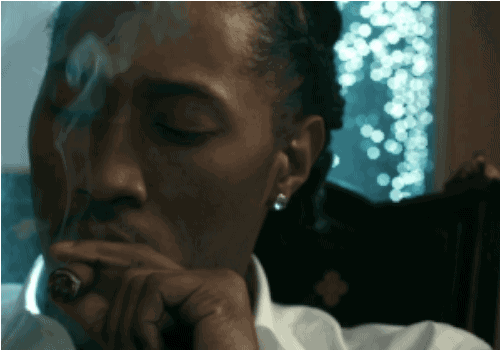 Read Ciara's online response?+ watch video of her recent MLB AllStar Game National Anthem performance below…
Future has been making the rounds promoting his new DS2 album by speaking about his relationship with Ciara, so she hit the tweets with the following response to her baby daddy:
How do you feel about Ciara's online response to her baby daddy?? True. Future?doesn't?deserve a response… and yet she responded. ?Chile, I guess.
On a related note, Ciara sang the national anthem for the MLB All Star Game the other day and let's just say she didn't hit a homer with her vocals…. *sigh*
VIDEO: Ciara Sings National Anthem at MLB AllStar Game (2015)
[Sidebar: This wasn't Ciara's best but I blame Future for stressing her out… ]
What did you think of Cici's national anthem performance??
Hot? or Not?