Perri 'Pebbles' Reid has made it quite clear in the past about how she feels about the way she was portrayed in TLC's television biopic, which aired last year around this time.
[READ: RECAP: TLC: CrazySexyCool – Fact? Fiction? Or Shades of Gray? (WATCH FULL VIDEO)]
In the film, Pebbles was shown was depicted as a dishonest, money-hungry, manipulative manager and she initially issued an ?official statement? about how she was portrayed (click HERE if you missed that).
[FLASHBACK: Pebbles Feels 'SomeKindaWay' About TLC DocuDrama… ]
Pebbles even down with talk show host Wendy Williams to discuss the inaccuracies and spilled a bit of tea of her own about how Chilli was kickin' it with her husband at the time, music mogul L.A. Reid.
[FLASHBACK: Pebbles Discusses TLC with Wendy Williams (VIDEO)]
For the record, Pebbles is NOT playing around about the situation! She recently filed a lawsuit seeking $40 MILLION in damages because she feels that the way she was portrayed in the flick has damaged her character.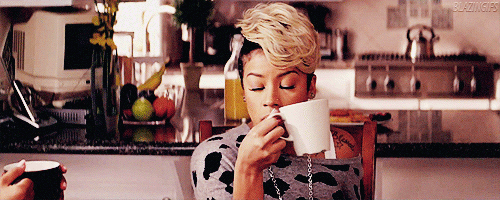 Details below…
According to the NYPost, Reid has filed a lawsuit against Viacom, the network that produced and aired the TLC: CrazySexyCool Biopic and is seeking at least $40 million in damages.
In the VH1 biopic, Reid?s portrayal included her not only keeping their money but also convincing Chilli to get an abortion and pushing T-Boz to neglect her health.
Pebbles says the movie is inaccurate and that she never controlled TLC?s lawyers or accountants, never withheld contract terms from TLC and always paid the group what they were owed.
As you know, while TLC?s CrazySexyCool album sold over 11 million copies, the trio still had to file for Chapter 11 bankruptcy protection.? They also claimed they were only paid $50,000 a year each in 1993 and 1994.
In her suit, Reid claims that that she was portrayed ?as a conniving and dishonest businesswoman who hoodwinked three innocent girls and exploited their talent for her own personal gain,? and alleges that the network ?ignored fundamental canons of journalistic and literary conduct by publishing false and defamatory accusations with actual malice.?
Viacom has not publicly addressed the lawsuit, stating, ?It?s our policy not to comment on matters in litigation.?
What do you think of Pebble's claims?
Does she have a case?