There's a lil local drama going on around Atlanta now that Bounce TV has filed a lawsuit against Bobbcat films.
For those of you out of the loop, Bounce is run by Ryan Glover (Tameka Raymond's first husband) and Bobbcat Films, which is owned by Roger Bobb, formerly Tyler Perry's right hand man at TP Studios.
The issue stems from BounceTV's allegations that Bobbcat Films reneged on a show featuring David and Tamala Mann (of Meet The Browns), deciding instead to take his project over to BET instead.
Now the two local 'celebs' are in a legal battle over breach of contract.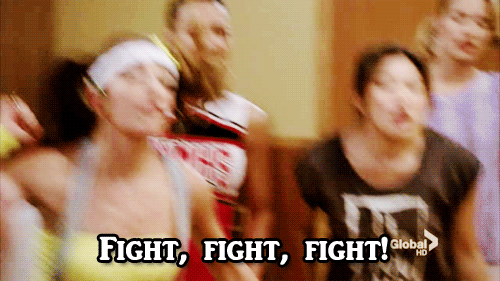 Details about this local legal battle below…
According to Rodney Ho of the AJC, Atlanta-based Bounce TV filed a lawsuit in Fulton County Superior Court last Wednesday against Bobbcat Films for breach of contract.
Apparently Roger Bobb?s company pitched the network a sitcom starring the Manns called ?Mann & Wife? and then after inking a deal Bounce, came across a more lucrative contract with BET.
The two parties came up with a plan to air 10 episodes to air in 2015. In February, the two sides agreed to a deal that was confirmed in an email from Bobbcat to Bounce Feb. 7. Bounce, according to the lawsuit, began selling advertising for ?Mann & Wife.? Bobbcat provided Bounce with images and logos from the show, as well as a video preview. A press release came out May 5 announcing the partnership.

?In good faith reliance on the February agreement,? Bounce wrote in the lawsuit, ?Bounce not only invested significant time and money to the Marketing Campaign, but it also passed up other attractive projects.?

The February agreement was confirmed in a ?Production Services Agreement? that Bobbcat signed off on May 12, the lawsuit said.

But eight days later on May 20, Bobb called Bounce President Ryan Glover and told him they were going to do a reality show featuring the Manns on BET instead, the lawsuit alleges.

A BET spokeswoman said the network has committed to an eight-episode run of a reality show called ?Meet the Manns.? A premiere date has not been set yet.
Bounce is accusing Bobbcat, which also produces ?The Rickey Smiley Show? on TV One, of breach of contract and tortious interference with business relations by damaging ?Bounce?s reputation and goodwill in the industry.?
They are also requesting a trial by jury and wants Bobbcat to stop doing business with BET ?unless and until Bobbcat fully performs its obligations to Bounce with respect to the Show.? It would like damages determined at trial as well as punitive damages.
Sounds like some shady shenanigans going on round hurr! I suspect BET offered way more money Bounce, which launched in 2011. The 3 year old network targets African American audiences and is available without the need for a cable or satellite subscription.
What do you think of this legal issue?
Does BounceTV have a valid argument? Or Nah?