Kim Zolciak-Biermann, formerly of The Real Housewives of Atlanta,?has been very busy since her NFL baller hubby, Kroy Biermann of The Atlanta Falcons is on injured reserve for the rest of the season.
The ex-Atlanta 'housewife' decided to pocket some extra cash while also doing some 'good in the hood' during an unusual appearance on Moreland Avenue recently.
Zolciak is desperately in need of some positive photo ops since she is 'rumored' to have dropped the "N" word in anger last season, which prompted her departure from the popular reality show.
[NEVER FORGET: WTF?!? Did Kim Say the N-Word on RHOA?! Watch Season 5 Ep #6 (FULL VIDEO)]
After suffering a huge decline in public approval, ?Kimmy decided to set a good example for her 4.5 kids by partnering with Boost Mobile, Atlanta Community Food Bank, and King of Pops to "Shrink Hunger" in East Atlanta.
[Sidebar: For the record, there were no Black babies involved in Kim's photo op.]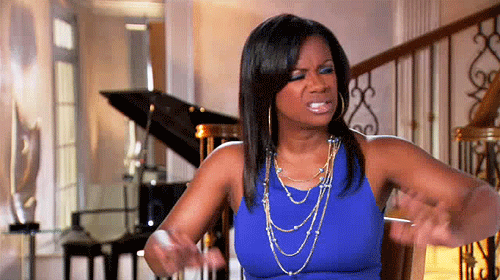 More photos of Kim's stunts & shows below…
She came and posed for pictures…
She helped hold up a big check….
She gave away a few popsicles to 'shrink hunger'
…and she left.
All in a day's work! 😆
What do you think of Kim's uncharacteristic humanitarian efforts?
Photos: Chris Mitchell (CME3000)