Marlo Hampton, former B-character on The Real Housewives of Atlanta has recently gotten a 2nd chance to make a first impression.
The fashionable felon who's stint on the popular reality show was slashed after only one season, has found a renewed sense of stardom by way of her BFF Nene Leakes, who recruited Hampton as a 'bridesmaid' in her televised fake remarriage to her fake ex-husband Gregg Leakes.
[PHOTOS: Bachelorette Party: Nene & Bridesmaids Do Cancun…]
Marlow will make a new appearance on ?I Dream of Nene: The Wedding? this fall and word on the curb is that she's still up to her old tricks of turning tricks.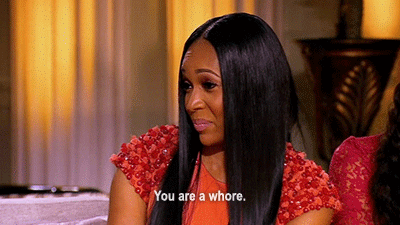 Marlo is not ashamed of her 'ho status' and will reportedly be revealing more about her profession during her upcoming tv stint. But I digress…
After taping wrapped with Nene and the gang, Hampton recently vacationed in Waikiki, Hawaii where she made sure to take a personal photographer to capture her every outfit. And since the felonious fashionista was kind enough to share her photos, please allow me to indulge her supermodel aspirations.
Photos below…
Marlo in all Chanel everything…
[FLASHBACK: Marlo Explains How Fashions Replaced Her Family… ]
?
Marlo takes a stroll on Makapu'u Lookout in a sexy Givency dress…
Marlo rocks Gucci bikini set and wrap…
Marlo in a Gucci bikini set and fedora…
Marlo takes in the sun while relaxing on the rocks at Makapu'u Lookout…
Marlo reveals more of her fashion choices on ?I Dream of Nene: The Wedding? which premieres September 17, 2013
So what do you think?
Does Marlo have what it takes to transition from 'ho' to 'housewife' 'escort' to supermodel?