The stars of 'R&B Divas LA' attended the Hollywood premiere event for the new TVOne reality show this past Monday (July 9, 2013).
Lil? Mo, Dawn Robinson, Michel?le, Chante Moore, Claudette Ortiz and Kelly Price all attended the event, held at The London in West Hollywood, California.
?R&B Divas LA? is a spin-off of ?R&B Divas,? which was originally set in Atlanta and featuring Faith Evans, KeKe Wyatt, Nickey Gilbert, Monifah Carter and Syleena Johnson.
While I couldn't force myself to watch the Atlanta version of the show, the L.A. version has definitely caught my attention.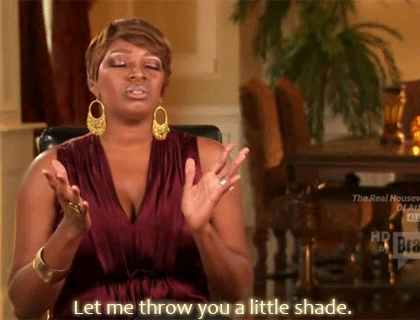 I honestly think it's because the L.A. cast features a selection of ALL of my favorites and each and every L.A. cast member has music that I remember (but that's just me).
Meet the cast of R&B Diva's L.A. (video) + photos from their hollywood premiere party below…
VIDEO: R&B Divas: L.A. (Meet The Cast)
Judging from the premiere episode, Kelly Price may be featured as the glue that holds all of these divas together.
Price, 40, got her start singing in her church's gospel choir but soon blessed the airwaves singing background on a number of your favorite hits. She made a name for herself as a backing and guest vocalist, appearing on hit singles such as Mariah Carey's "Fantasy", The Notorious B.I.G.'s "Mo Money Mo Problems", and Whitney Houston's "Heartbreak Hotel". Kelly branched out on her own, and her debut single "Friend of Mine," skyrocketed after a remix from R.Kelly & Ron Isley (Mr. Biggs). Music aside, Kelly has also been an active activist for breast cancer awareness.
Singer Lil ?Mo, 34, may be best known for her "Superwoman" days alongside Fabolous, Tupac, JaRule and the like. After two marriages, the diva, who is currently married to Gospel recording artist Phillip Bryant; is back for a new start.
[FLASHBACK: Superwoman Lil Mo Gives Birth to 4th Child (1st Photos)…]
The couple have 2 sons together (ages 4 and 2), and Bryant helps raise ?Mo?s two daughters, ages 10 and 8, from her previous marriage.
Dawn Robinson, 47, was once a part of the iconic girl group En Vogue and had quite the successful run with the girl group prior to her?departure in 1997. Robinson then had a short run with?Lucy Pearl alongside?former Tony! Toni! Ton?! member Raphael Saadiq, Ali Shaheed Muhammed (A Tribe Called Quest) and D'Angelo, before making her comeback this season.
Claudette Ortiz, 31, was known as the smooth female voice that worked with the male vocals of City High (Robby Pardlo and Ryan Toby) from 1999-2003.
The group's greatest success was their tack "What Would You Do" and her duet with Wyclef "Two Wrongs." ?Ortiz spoke on the premiere episode about the love triangle between herself and the two male members of the group and also noted abuse she suffered at the hands of her first boyfriend (Pardlo), whose alcohol dependency issues?were documented on A&E's 'Intervention'.
Ortiz eventually married City High member Ryan Toby, however the marriage ended in divorce 3 years later. She is now a single mother raising 3 children.
Michel'le has a small squeaky, childlike speaking voice with a strong unique singing voice.
The singer-songwriter,?was signed to?Eazy-E's?Ruthless Records and in 1989, she released her self-titled debut album, produced entirely by then-boyfriend?Dr. Dre. ?The hit album contained "No More Lies," ?"Nicety" and "Something in My Heart"?Michel'le?sold 2.7 million copies worldwide.
Michel'le's career took a nosedive after she paused to raise a son by Dr. Dre, she also had a brief "marriage" to Dre's former business partner, Suge Knight, which produced a daughter.
[FLASHBACK: Michel'le Gets 'Nice-ty" With Suge Knight in Child Support Case…]
Chant? Moore, 46, had success with tracks like "Love's Taken Over," "I'm What You Need," and "Old School Lovin."
In 1996 Moore had daughter Sophia Hardison, with?actor Kadeem Hardison (A Diff'rent World). The pair secretly married in 1997, and their relationship sparked her hit song "Chante's Got A Man" in 1999.
Moore and Hardison divorced in 2000 and she subsequently married fellow singer?Kenny Lattimore?on?New Year's Day?in 2002 in a private ceremony in Jamaica. Their son Kenny, Jr. was born April 10, 2003.
Chante announced her divorce from Lattimore via a Facebook post July 2011. Oddly enough, her most critically acclaimed work may be considered as the?Things That Lovers Do, an album of duets with her now ex-husband.
?R&B Divas LA? premiered last night (July 10) on TV One and will air each Tuesday (check local listings for showtimes)
Video via Yardie – Alternate Link
Did you watch the premiere episode? What did you think?