Sanford, Fla., the city where
Trayvon Martin
was shot and killed, is in the news again this week thanks to a racist Papa John's employee.
A Black Papa John?s customer checked his voice mail last Sunday evening and found a disturbing message from the man who'd just delivered his pizza to his home.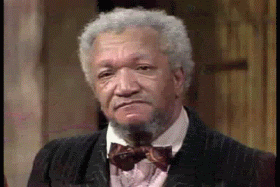 The Papa John's employee apparently mistakenly butt-dialed his last customer and the customer's voice mail caught the delivery driver singing a made-up, racial-slur-filled song, where he not only used the "N" word, but accused the customer and his wife of being bad tippers.
"That's the only requirement for being a n*gger in Sanford," says the voice in the message.

"Yeah, they gave me five bucks there. Fine, outstanding African-American gentleman of the community." Then he begins to sing.
The customer posted video of the voice mail "performance" online and it immediately went viral. Now the Papa John's employee has been terminated and the founder/CEO of the pizza chain has issued an apology.
Video of the racial-slur filled voice mail + Papa John's apology below…
What do you think of Papa John's apology regarding the incident?