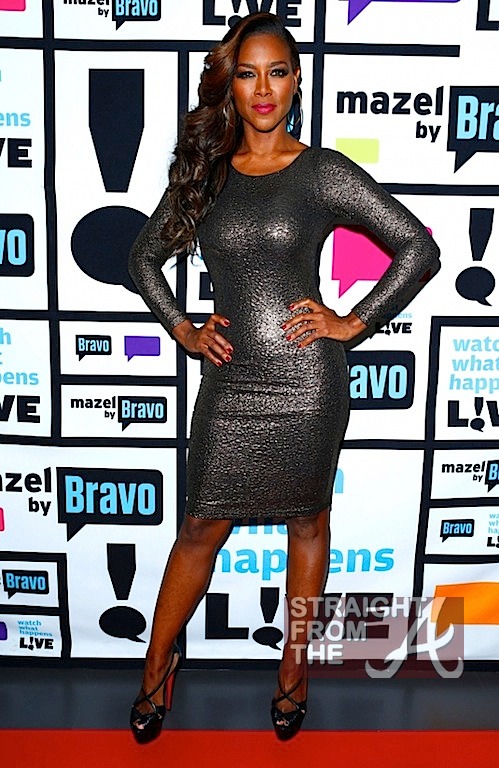 Kenya Moore
of
The Real Housewives of Atlanta
was a newbie during season 5 of the popular reality show but she made her presence felt with a vengeance.
From fake boyfriends to fake booty's Kenya was all about drama and I'll give her credit where credit is due, her bi-polar antics upped the entertainment quotient of RHOA quite a few notches.
[FLASHBACK: Walter Jackson (Kenya's Fake BF) Speaks Up About NOT Receiving Reunion Invite… ]
As I revealed a few weeks ago, the former beauty queen along with all of her fellow cast mates, have signed letters of intent to return for season 6.
[READ: All RHOA's Sign on For Season 6 + Nene Leakes = Million Dollar 'Housewife']
But in true drama queen fashion, Kenya is holding out for more dough before publicly confirming that she's truly on board.
Details below…
TMZ revealed recently that while Kenya WILL be returning for season 6 of the reality show, she's still in negations about her salary.
Sources close to the show tell TMZ, she's currently finalizing talks with Bravo to come back next season … but her paycheck has become a sticking point in contract negotiations.

We're told the issue is expected to be settled very soon … and her return is pretty much a done deal.
And while Porsha Stewart was almost voted off the RHOA island by Nene Leakes,' she's actually a safe bet to return as well (albeit in a smaller role).
[READ: Nene Calls Sheree "Evil" + Reveals Which RHOA She'd Replace… (VIDEOS)]
Also… being that there are at least 4 members of the cast with spin offs (Phaedra, Kim, Kandi & Nene), I fully expect for there to be at least one (or two) new additions to the cast next season.
Do you think Kenya deserves more dough for her overboard performance last season?