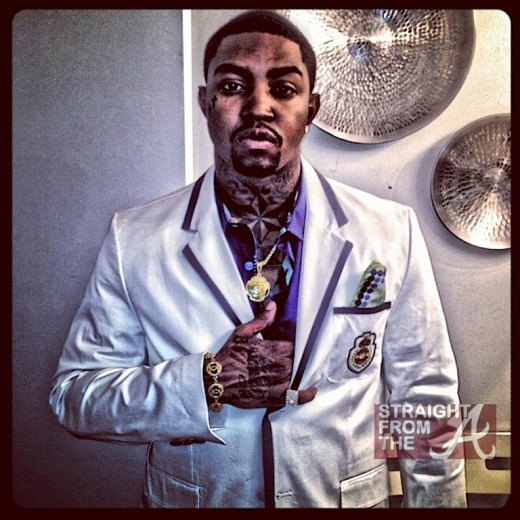 Darryl Richardson aka Lil Scrappy of Love & Hop Hop Atlanta is finally free!
The rapper was arrested Monday afternoon for failing to check in with his probation officer.
[READ: Source Reveals Exclusive Details of Scrappy's Arrest… (PHOTOS)]
Richardson was released from Dekalb County jail late yesterday and promptly tweeted his excitement…
Details of Scrappy's updated probation requirements below…
According to TMZ, Scrappy's attorney, Mawuli Mel Davis revealed that after going in front of the judge, Scrappy was placed back on probation.
Now he is required to check in with his probation officer more frequently. (He had previously been on a "non-reporting" probation).
A warrant was issued for Scrappy's arrest after he failed to check in with his probation officer last month. He also allegedly failed to report his change of address to his probation officer.
Scrappy is in the process of completing probation stemming from his 2008 weed possession case and he insists the situation was all an honest mistake.
In spite of not reporting each month as required, Scrappy says he's been the model probationer and plans to complete his sentence without further incident.
He don't want no problems….
VIDEO: Lil Scrappy ~ "No Problems ft Lil Jon
Welcome home Scrappy Merlo Jones!