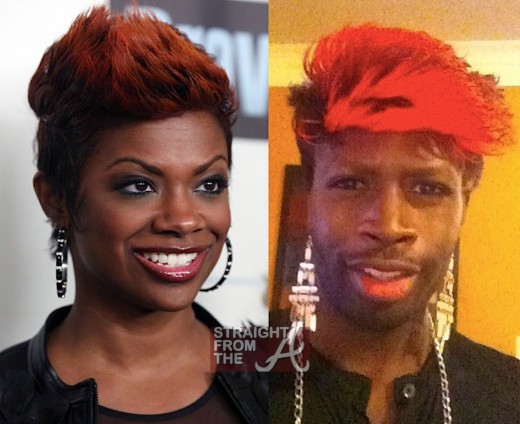 Friend of the site
Funky Dineva
's hair was layed like
Kandi Burruss
(circa 2012) at
T.I.'s private birthday bash
Saturday night (September 29, 2012).

The hilarious comedian (best known around the site for his Chateau Sheree Progress Report & his LIVE cover of the Tyler Perry fire) donned a short cropped 'doo, similar to the real "housewife" of Atlanta's kool-aid colored cut of the past.
More photos below…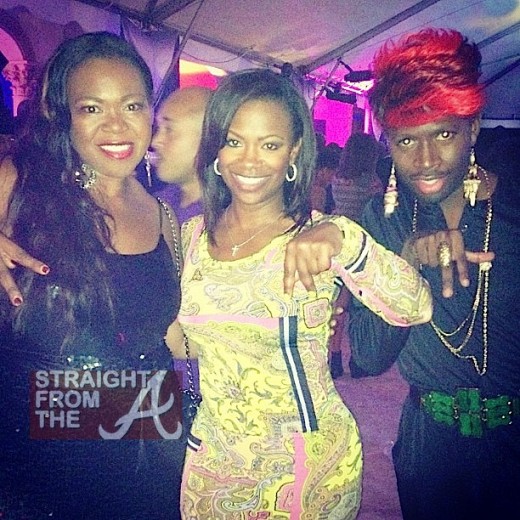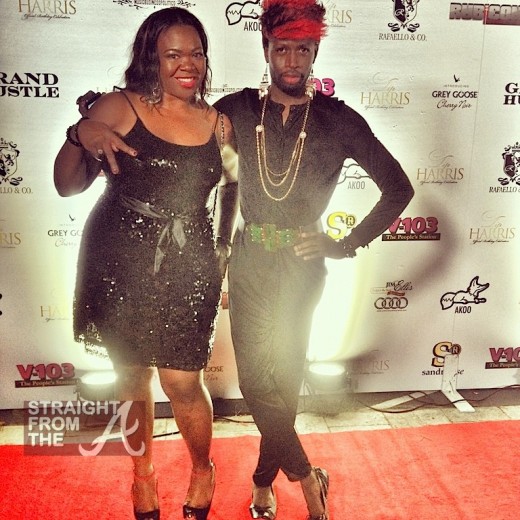 [Sidebar: shoutout to SandraRose!]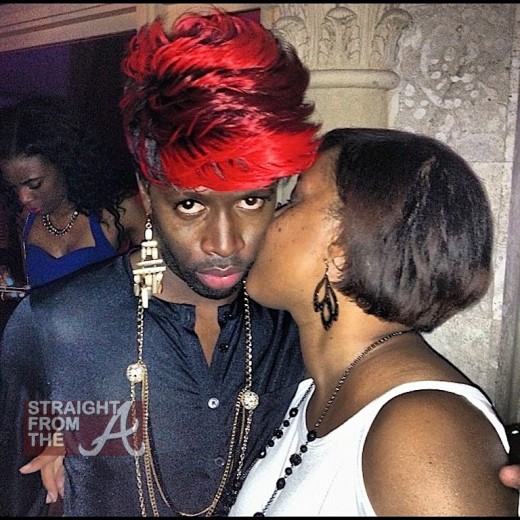 SHE kissed a "girl" and HE liked it… (I'm so confused) 😯
What do you think of Funky Dineva's ode to Kandi's Kool-Aid cut?