It's official.?
Nene Leakes
' of The Real Housewives of Atlanta has raised a career criminal!
Leakes' oldest son Bryson Bryant recently posed for his 4th mugshot after he was arrested for probation violation in Gwinnett County July 5, 2012.
Bryson's criminal history is pretty lengthy so I'm not really sure which charge he was on probation for but he was arrested around this time last year after he was caught shoplifting two Mach 3 razors from an Atlanta area Walmart.
[READ: Mugshot Mania: Bryson Bryant Caught Shoplifting… ]
Prior to that arrest, Bryson was arrested twice in 2010, once for possession of a controlled substance and possession of a weapon (mugshot), and a second time that same year for marijuana possession (mugshot).
But wait… there's more!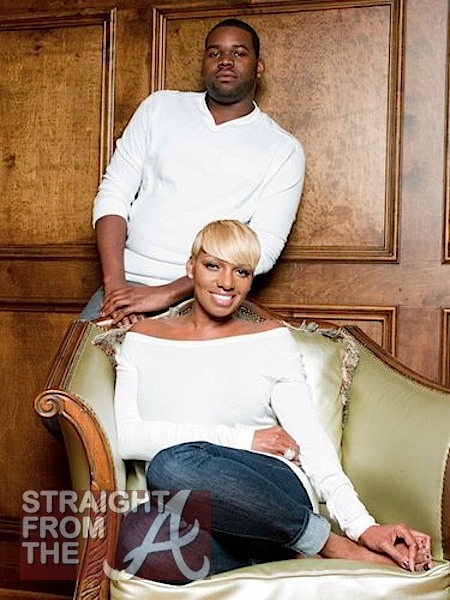 If you recall, Bryson made the news earlier this year after he was involved in a nightclub brawl which left him hospitalized with a shattered jaw and multiple broken bones in his face.
But by then, Nene was over it!
[READ: Nene Leakes Parties With Brandy While Son Bryson Recovers in Hospital… PHOTOS]
Nene stated then that she had raised her son to the best of her ability and that he's a grown man. She hasn't comment on this latest arrest.
According to Starcasm, Bryson could be facing some real jail time for this latest incident!
Bryson?s latest probation violation is his second. He received his first violation at the time he was arrested for theft at Walmart. He had been on probation stemming from his 2010 arrest for drug possession. Now that he has more than one violation under his belt, he could be facing some serious jail time.
Who knows maybe jail time is what he needs because having a "rich b*tch" mother certainly isn't helping. And what
I guess we'll be hearing more about this arrest next season as well. Stay tuned….
[Sidebar: I was just joking in my opening statement but could Bryson actually be considered a career criminal now after posing for his 4th mugshot???]