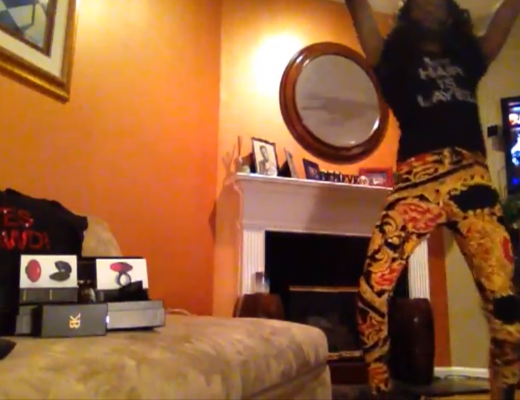 I'm still mad that
Funky Dineva
, the mastermind behind those hilarious "
My Hair is Layed Videos
" is a day late with his RHOA recap because I really wanted to include it in
my final reunion post
yesterday.
In case you missed them, here are all 3 RHOA reunion show recaps:
Recap: RHOA Season 4 Reunion (Part 1) – PHOTOS + VIDEO
Recap: RHOA Season 4 Reunion (Part 2) – PHOTOS + VIDEO
Recap: RHOA Season 4 Reunion (Part 3) – PHOTOS + VIDEO
This time Dineva's hair is layed like "reporter" and I honestly don't even know what the hail Funky Dineva was talmbout in his latest video because I just can't get past him "reporting" on anything holding that Bedroom Kandi 'dil-door' as a microphone…
Atlanta anchor Monica Kaufman is retiring soon…  I wonder if that's one of her old wigs? 😯
You deserve a laugh today… so get up and get away to some Dineva under the cut…
VIDEO: My Hair is Layed Like… Reporter
Dineva's recap of RHOA season 4 reunion (Part 3) was short and sweet…
Once again… Marlo hair was till laid. Kandi's hair was still tore up. Kim still looked like a whore. NeNe still looked like Tucan Sam. Sheree still looked dumb, nervous, broke and was picking invisible lint off her dress and Cynthia? Well she was just there….

Funky Dineva reviews Real Housewives of Atlanta season 4 pt 3. Also review SWV's new cd "I Miss Us". Follow on twitter @FunkyDineva visit blog www.FunkyDineva.com
He didn't mention Phaedra, but she didn't really say much during Part 3 anyway. I disagree about one thing though… Kandi's ponytail was NOT that bad.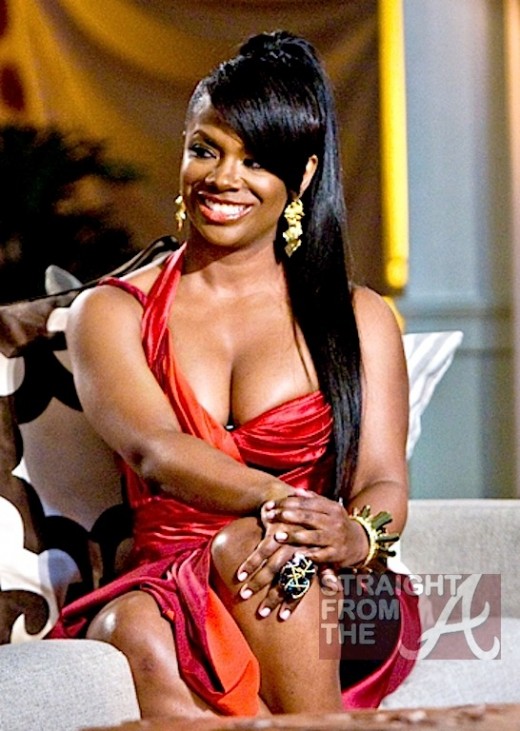 And I promise I'm not just saying that because I got my Bedroom Kandi goodie bag that I missed out on when I couldn't attend her launch party last Summer.
Thanks Kandi!
*giggles*
I gots mine… get you some Bedroom Kandi HERE!
What did you think of Dineva's SWV/RHOA recap?
Recap: RHOA Season 4 Reunion (Part 1) – PHOTOS + VIDEO
Recap: RHOA Season 4 Reunion (Part 2) – PHOTOS + VIDEO