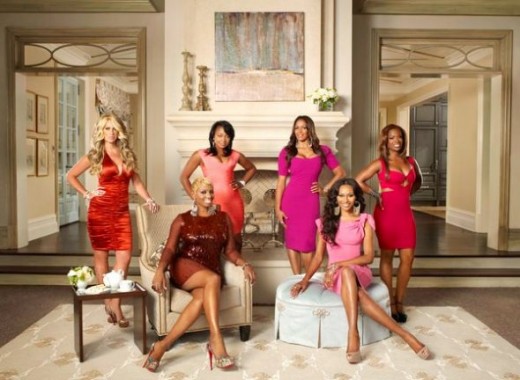 My friend Funky Dineva and I sat through about 4 airings of the finale' of The Real Housewives of Atlanta season 4 finale while we were shooting the sh*t last night (don't ask… I dunno how either).
You may remember Dineva for his series of My Hair is Layed videos … "My Hair is Layed Like NeNe Leakes" and "My Hair is Layed Like Marlo Hampton" (where he roasted Marko for saying that gay slur during her argument with Sheree in Africa) are two of my personal favs.
Well Dineva got a new wig in honor of Easter and his hair is layed like Resurrection in his new video where he roasts the RHOA finale and gives Kim Zolciak and Sheree Whitfield (who both are rumored to be outcasts for next season) THE BUSINESS!
Catch all of Funky Dineva's shade in his hilarious review of the Real Housewives of Atlanta finale below…
And just for the record, here's my take on the season finale…
Kim and Kroy bore me to tears. Her upcoming "Don't be Tardy for The Wedding" special will be something that y'all will have to tell me about because I honestly can't see myself sitting through 3 minutes let alone 30 minutes of all Kim. Props to her for landing a father for her kids but I'd rather watch paint dry than hear Kroy's annoying giggle one more dayum time.
Kandi, Phaedra, NeNe, and Cynthia (aka The Final Four) are clearly the hustlers of the crew.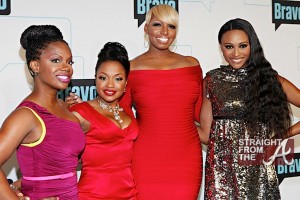 Two smalls and two talls remain for next season and I think that without Kim and Sheree there will be no reason to divide into two battling groups.
All four woman have successful business and bright futures, however Cynthia needs to grow a backbone and show more of her personality.
Sheree… *sigh* was she even in this episode? 😯
Besides the obvious shade that Bravo threw at the end about Sheree still fighting for child support and her putting  Chateau Sheree aka Neverland, the dream home she's been building for over a year, on hold… I still secretly hope she bounces back from her obvious lack of initiative and makes her set back a set up for a come back.
BTW… here's a link to the current progress of Sheree's dream home.
Marlo is a non-muthaflockin factor (as proven by Bravo editing her out of dayum near every scene)…But she still dresses fly as hell though.
I just wanna see what happens on that EXPLOSIVE 3 part reunion show!