Ciara spends enough time courtside that it was bound to happen… and she also hangs out with LaLa Vasquez & Kim Kardashian, so CiCi's game has got to be on swole right now cause she's learning from the best.
Whatever the case, word on the curb is that Ciara may have finally snagged her a baller!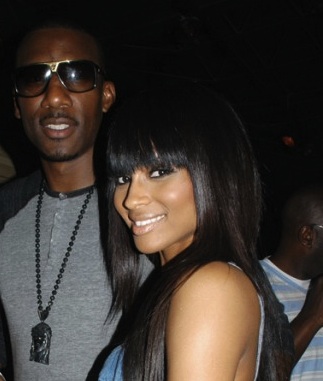 The 25-year-old singer has taken a page out of pal Kim Kardashian's playbook and is dating a new NBA baller beau.

Ciara has recently begun seeing 28-year-old New York Knicks star Amar'e Stoudemire.

"They're keeping it on the DL, but they are dating," a source tells us of the couple, who just recently took their friendship to the next level about a month ago.

According to our source, Ciara, who has been dating rapper 50 Cent on and off for much of last year, officially cut off contact with the hip-hop star when he began hanging out with Handler.

"When that Chelsea stuff started, she pulled away from him," adds the source.

Ciara and Stoudemire recently met up in L.A. when he was in town for a game against the Lakers. She was even spotted courtside at the Jan. 9 match.

Stoudemire has previously been linked to tennis star Serena Williams and Kanye West's ex Amber Rose. (source)
It's about time CiCi… Congrats girl! But judging from what Amar'e is workin' with, you may not be doin much "Rid'n".
( I kidd…)
In case you missed it:
Amar'e Stoudemire Gets Naked for ESPN
Ciara Bends Over Backwards for Wendy Williams [VIDEO]
Amar'e Stoudemire's "Ink Not Mink" PETA Campaign [PHOTOS + VIDEO]
Check Her Footwork! Ciara's Furry Christian Louboutins…
Amar'e Stoudemire & T.I. Announce Collaboration… [PHOTOS]