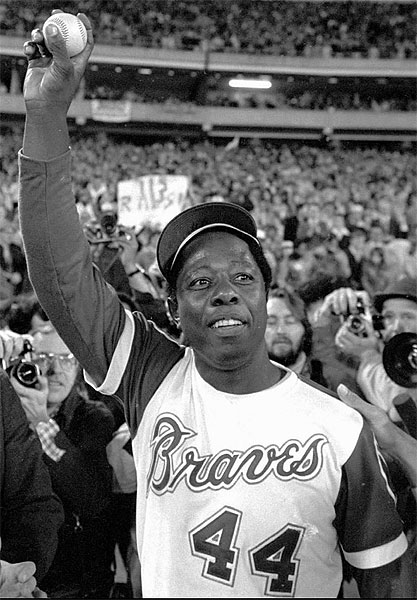 A handwritten note from homerun king and Atlanta Braves legend Hank Aaron sold for $21,000 yesterday.  The letter, written when Aaron was only 17 years old, was written to the owner of a Negro League team telling him that Hank's parents approved of his joining the team.  It was purchased by Jeffrey Gitomer, a Charlotte, NC buisnessman who outbid the Negro League's Baseball Museum. 
The seven-line letter is dated Nov. 22, 1951, from Mobile, Ala., and written to Syd Pollack. The letter reads:

"Dear Mr. Pollack. I receive you letter, and it is entirely satisfactory with my parents Mr. & Mrs. Aaron, that I may join the Indianapolis Clowns next season.  

Sincerely yours, Henry Aaron." (Source)
$21,000 for 7 lines…that's $3,000 per line.  Can someone please help me get on.  I write bad grammer all day everyday…I should get paid too! I kidd…I kidd!  I know he's a legend but Dayum.