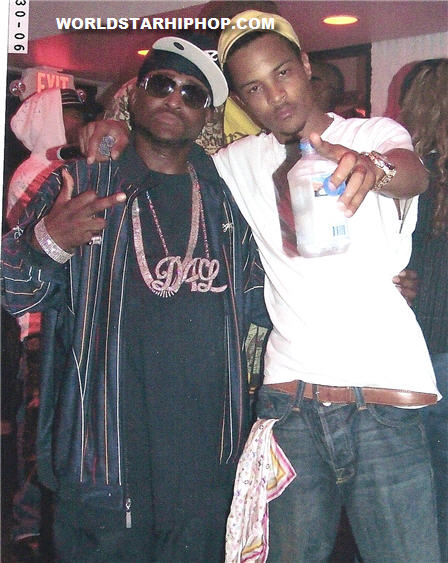 Photo via WorldStarHipHop
Awww…ain't that cute.  T.I. and Shawty Lo back in the olden days.  Hugged up and cozy just like all ATLiens are sposed to be.
Since T.I. has gone on record to say that he doesn't know Lo, pics are surfacing everywhere of the two.  Also, Shawty Lo has put up money to find T.I.'s yearbook photo…
**Update**The picture has been revealed…and it's from Riverdale High School!
Peep the pic after the jump…
Ummmm…Clifford? Where u at…? 😯