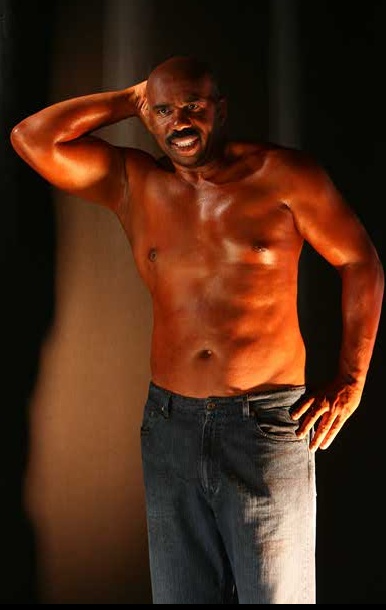 Comedian Steve Harvey is letting all hang out for the cameras.  Harvey and the cast of "The Steve Harvey Morning Show" are going topless for the "Take Your Shirt Off" Campaign.   The campaign is aimed at encouraging people to lose weight and live a healthier lifestyle.  (Source)
I commend Steve and his friends for their self-esteem..but some things are better left covered up!  For the record, "man-boobs" are NOT sexy…and what's up with all the oil?
This don't make no dayum sense…I swear there's a baby walking round somewhere ashey as hell.